Our trip to Da Nang centered around Hoi An (read more here!), however we did check a few things while in Da Nang
Non Nuoc Beach
Marble Mountain
Da Nang City Center: Dragon Bridge and Han River Bridge
OUR STAY: Melia Danang Resort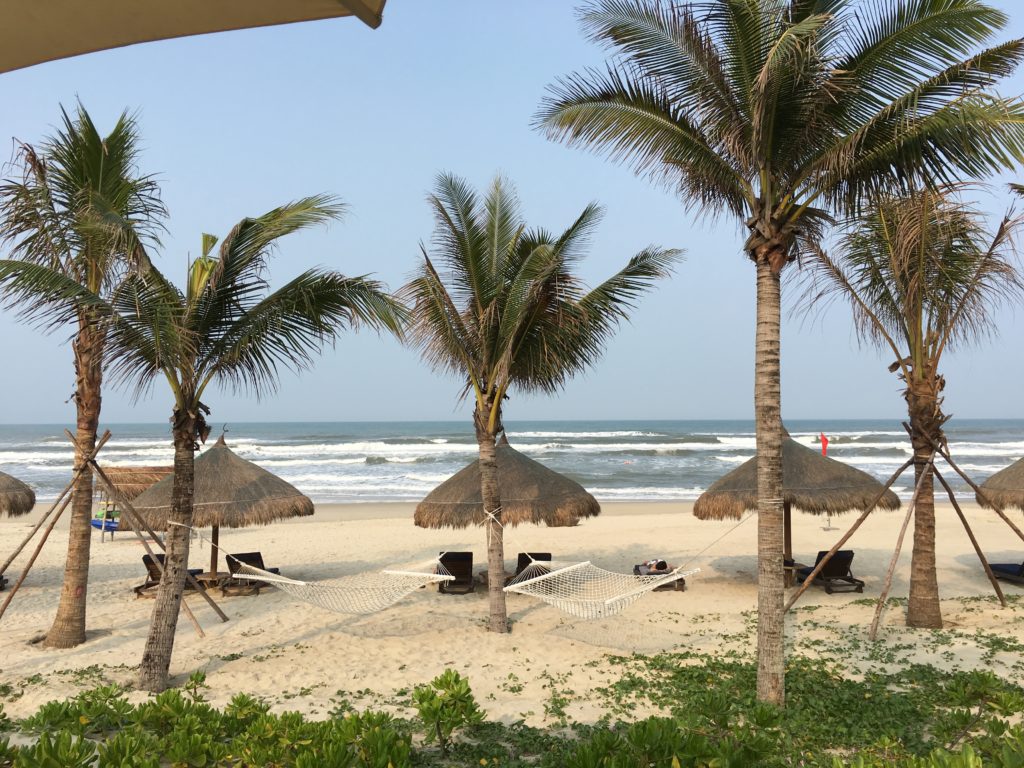 We decided that staying at a beach resort would give us the relaxation we were looking for without being too far from Hoi An and easily accessible to Da Nang city center as well. The hotel was affordable with a nice pool area. The breakfast buffet was complimentary and also pretty good. The rooms were comfortable, however no full length mirror. The hair dryer wouldn't work in the bathroom and only in the bedroom wall plugs, which was very odd.  It wasn't the best resort that I've ever been to, but it was comfortable and considering the amount of time we spent at the hotel, it was decent enough for our short trip! The hotel was also new so everything was clean and up to date. However, I would probably try another hotel in the same area if I were to visit again.
The hotel price did not include shuttle to Hoi An, but a shuttle was provided at 150,000 Vietnamese Dong roundtrip. Some other hotels in the area include a shuttle so something to look for when booking a hotel not in Hoi An. There were also complimentary bikes, which you could also ride to the neighboring rice paddies or to Hoi An if you wanted. We didn't since we were short on time, but its definitely something I wish we had done!
The beach resort was situated on Non Nuoc Beach. It was clean, quiet, not much entertainment, however a great beach to swim or lay on the beach in peace. The resort provided relaxing hammocks and cute beach bamboo parasols.
Marble Mountain
Our resort was within walking distance to Marble Mountain. It was a great morning hike and we could see a great view from the top. You can take an elevator to the top of the mountain, however I would recommend walking up the stairs to the top. It was not a very strenuous climb. If you take the elevator, you will have to pay for the elevator ride (15,000 VD) and the entrance fee (15,000 VD) into the area. There are several temples, buddha statues and carvings and caves to check out.
Tip: Wear comfortable shoes, sneakers most preferable!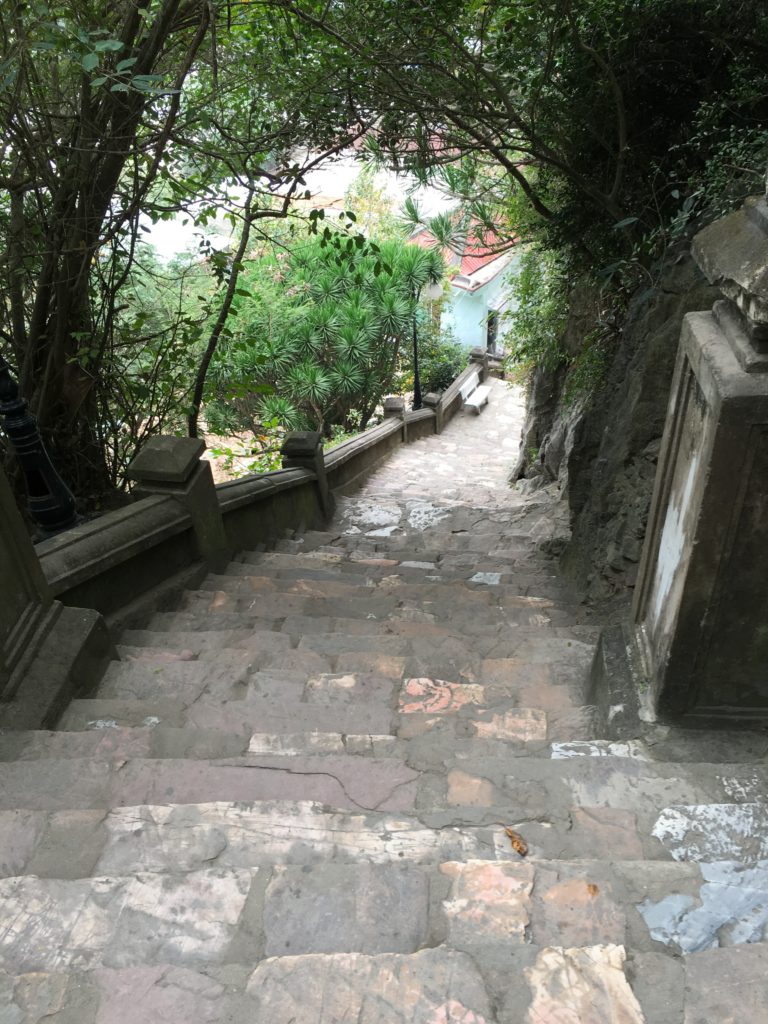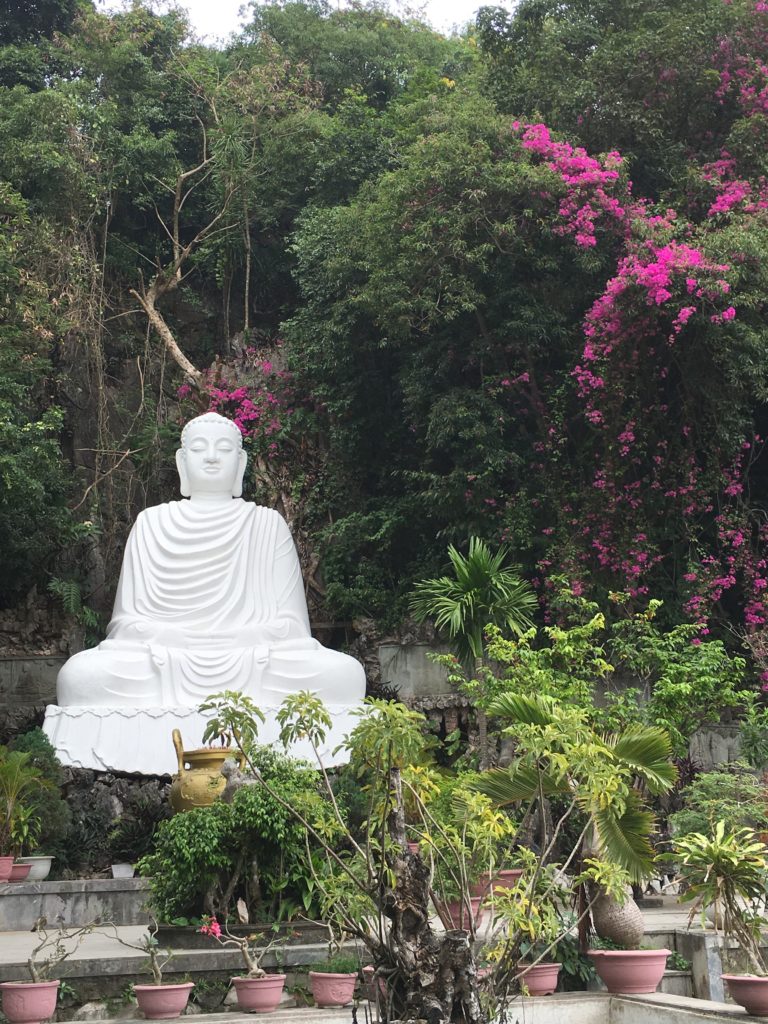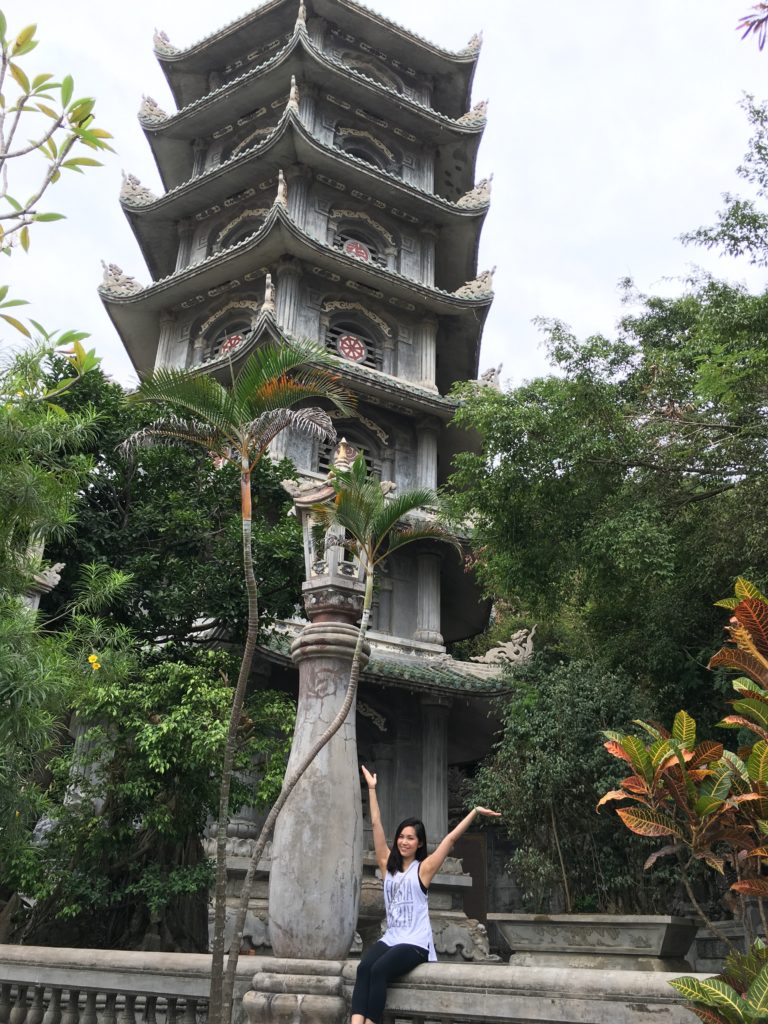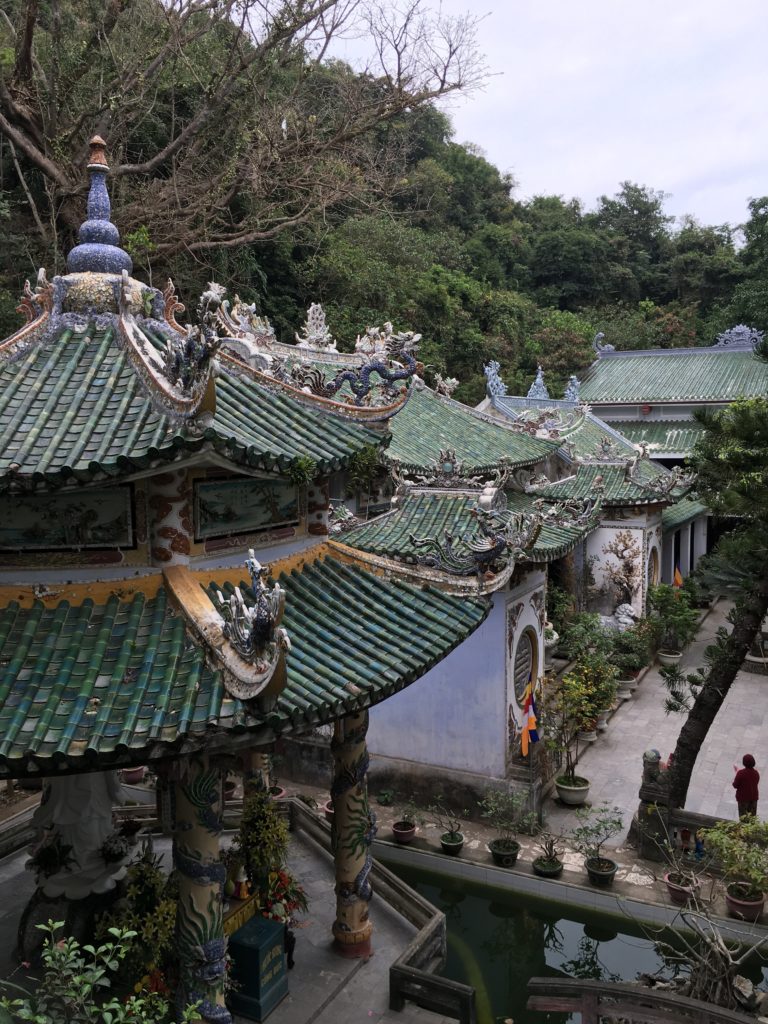 From the beach area, we took a taxi across the Dragon bridge. The Han River bridge is also very close by. Both bridges are lighted up in the evening. They also have other lighted up decorations around the city. We came to Da Nang in the evening and by then the markets had closed so there was not many things to do, especially compared to Hoi An.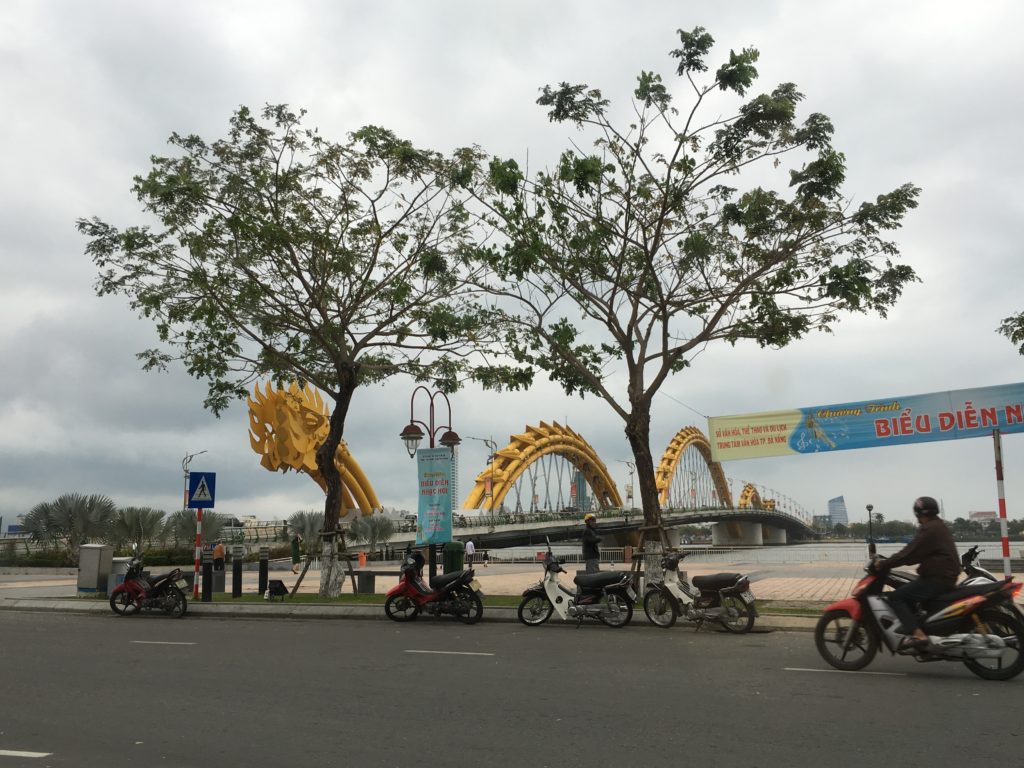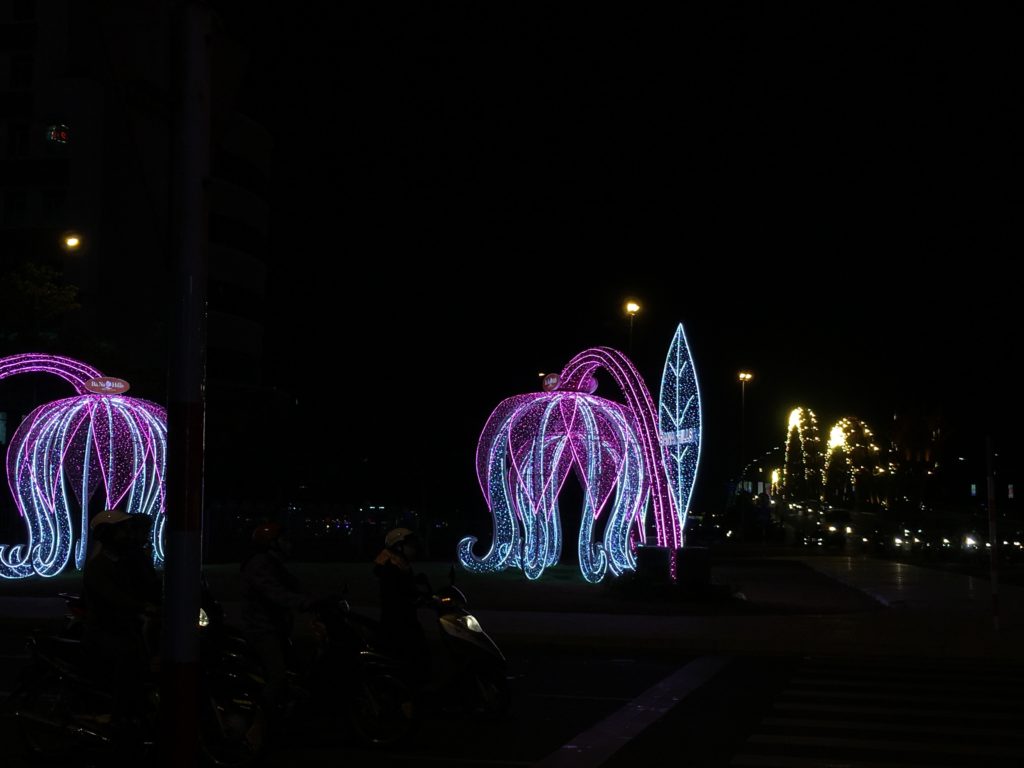 WHERE TO EAT
My quang (mi quang) originated from central Vietnam so it is a very popular dish. This restaurant was huge and the noodle dish here was delicious! I would definitely recommend trying it!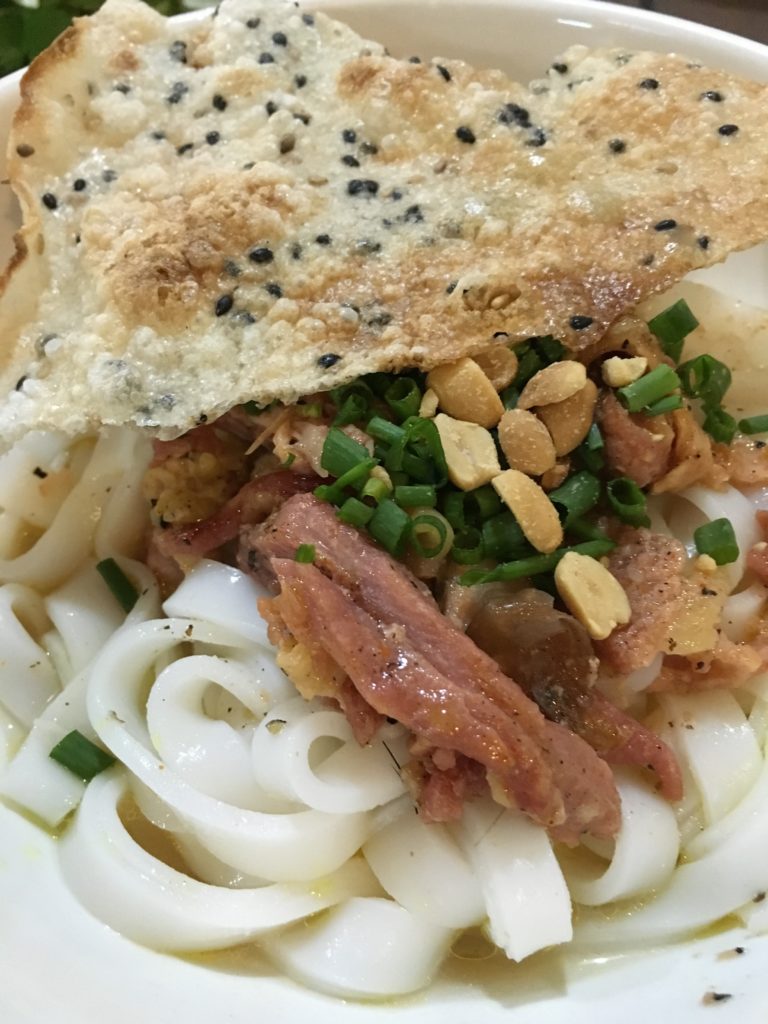 Read more about our trip to Hoi An, here! Let me know if you have any questions about our trip! Thanks for reading 🙂